• Robert Mac Millan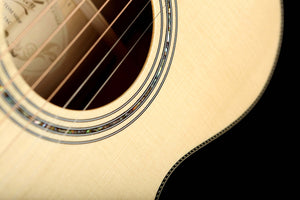 Maton's Tasmanian Blackhearted Sassafras Traditional. Latest custom build by Head luthier Andy Allen at Maton Guitars Box Hill Melbourne Australia. Back & sides supplied by Tasmanian Tonewoods
---
• Robert Mac Millan
Currently working on an order for Warwick for 300 custom bass guitars using the most beautiful assortment of burls: figured eucalyptus, myrtle, and other Tasmanian species. Also in negotiations with Fender in the US for another custom build, limited edition using 100% Tasmanian Tonewoods exclusively for the Australian market.
---
• Robert Mac Millan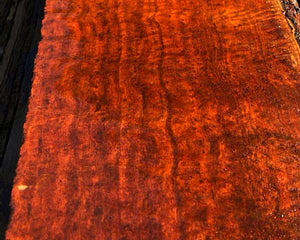 Coming soon: acoustic guitar sets backs & sides of Western Australia lace Sheoak Also available for tops for electric guitar and bass guitar. Also available highly figured Western Australian Jarrah. Within the coming weeks we will be resawing master grade Tasmanian Blackwood: Koa on steroids. Please contact me if you are interested.
---
• Robert Mac Millan
Just come off the bandsaw; Amazing Tasmanian Blackhearted sassafras acoustic back and side sets waiting to go through the drum sander and will be added to the website early next week.
---
• Robert Mac Millan
Highly figured Tasmanian Blackwood, and quilted Tasmanian old growth salvaged Myrtle sets for your custom build stringed musical instruments. Available soon.